Lyons New Media Centre News
~ by Kelly, Library Media Specialist

We've recently had a few gamers ask about whether or not we were going to install World of Warcraft, Overwatch or Starcraft II on the gaming PCs at Lyons.

The short-short version is, sorry, but we're not.

At one time, we had World of Warcraft and Starcraft II but then a while back, Blizzard/Battle.net changed how we access their games with a new game client. In order to install the games, we need an account to tie the licenses to, and frankly, because of that and a few other complications, we've decided it's not something that we can do.

As a fellow Blizzard fan, I do apologize! It breaks my heart that we can't have these games here at Lyons for you. Look at it this way, though: 2 hours in the games room would never be enough for a decent dungeon-run or PvP session! ;)

Hope this answers the questions at least!

​For the Horde!

Powered by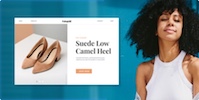 Create your own unique website with customizable templates.