Lyons New Media Centre News
Author: Kelly, Library Media Specialist


You'll have to excuse me, I'm not at my best...

(Spirit of the West

. Home for a Rest

. Warner Music Canada, 1990. CD.

)

If you stop by Lyons in the next few weeks, you might notice that there are a few things amiss.

For one, we're missing most of our soft-seating. All of the couches, loveseats, tub chairs and ottomans have been shipped off for re-covering. Yay for them getting refreshed! (For the time being, some of this furniture in the games room has been replaced with computer chairs.) Until our furniture is back, seating will be limited. Sorry about that!

We will be having work done in the media classroom/green screen room soon. We're getting upgrades! For those of you who like to use that room for filming or photography, keep your eyes peeled here for updates once the work gets done.

So, we're going to apologize now for any inconveniences these changes will make. They're being made for you, our patrons! Thanks for your patience through these disruptions.
Powered by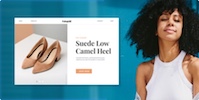 Create your own unique website with customizable templates.