Lyons New Media Centre News
~ by Kelly, Library Media Specialist


For the rest of the summer months, expect a few crowds on specific days in the Lyons New Media Centre. Between camps and special workshop days, the computers in the main room of Lyons will be "reserved" for groups on the following dates:

Tuesday, July 5 @ 9-11am and 1-3pm

Monday, July 11 @ 1-4pm

Thursday, July 14 - ALL DAY

Tuesday, July 19 @ 9-11am and 1-3pm

Monday, July 25 @ 1-4pm

Wednesday, August 3 @ 9-11am and 1-3pm

Monday, August 8 @ 1-4pm

Tuesday, August 23 @ 9-11am and 1-3pm

Wednesday, August 31 @ 1:30-4pm


Need a computer at that time that has media editing software?

Never fear! The

Edit Studios will still be bookable

during those times, but book early as there are only two rooms (L415 & L416) with computers!
Powered by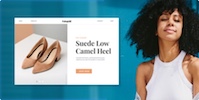 Create your own unique website with customizable templates.