Lyons New Media Centre News
~ by Glenesha, LNMC Student Employee

Create a short film in 24 hours! There will be amazing prizes to be won and an unforgettable experience to have!

The McMaster 24 Hour Film Festival has been around since 2012. Hosted by Lyons New Media Centre, the event is where teams of students will enter to compete for prizes. We are calling all aspiring filmmakers and creative minds to participate in the ultimate showdown of video production skills!
​
The format of the Kick-Off event starts with meeting at Lyons New Media Centre on Friday, February 10th, 2017 @ 4:00pm. You will be given your three key elements (a randomly assigned prop, line of dialogue and location) that you must incorporate into your short video and all other essential instructions for the competition.


Make sure you are able to attend the Kickoff!

(All information and questions you have can be asked there).
​After you submit your short video on time, it will be processed and screened at the Awards Gala. You will have your final videos judged and voted by the audience, where winners will be selected based on the incorporation of the key elements and the impact/originality/creativity of the short film. There are amazing prizes to be won for the winners! The Awards Gala/Screening will be on Thursday, March 2nd, 2017 at McMaster University campus in Togo Salmon Hall B128.


Also, there will be refreshments to quench your appetite at the Awards Gala. There will be a selection of beverages (non-alcoholic) and Kernels popcorn to satisfy your appetite!

Below are links of some of the past winning films:

2015 Film Festival:

First Place:

"Food Fight" by Project 439

Second Place & Best Performance Award:

"The Bad Apple" by Team Orange Monkey
​Video unavailable

Third Place:

"Good Buy" by Markle

Best Performance Award:

"The Thrall Within" by SOL Productions

Visit our website to see other winning films @

http://m24.caHow Do I Register?
​

Visit our

registration page

for details on the price, rules and dates/times.

Some highlights from the last M24:
Powered by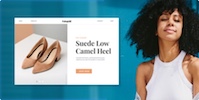 Create your own unique website with customizable templates.